US Army buys pocket sized drones not available on Amazon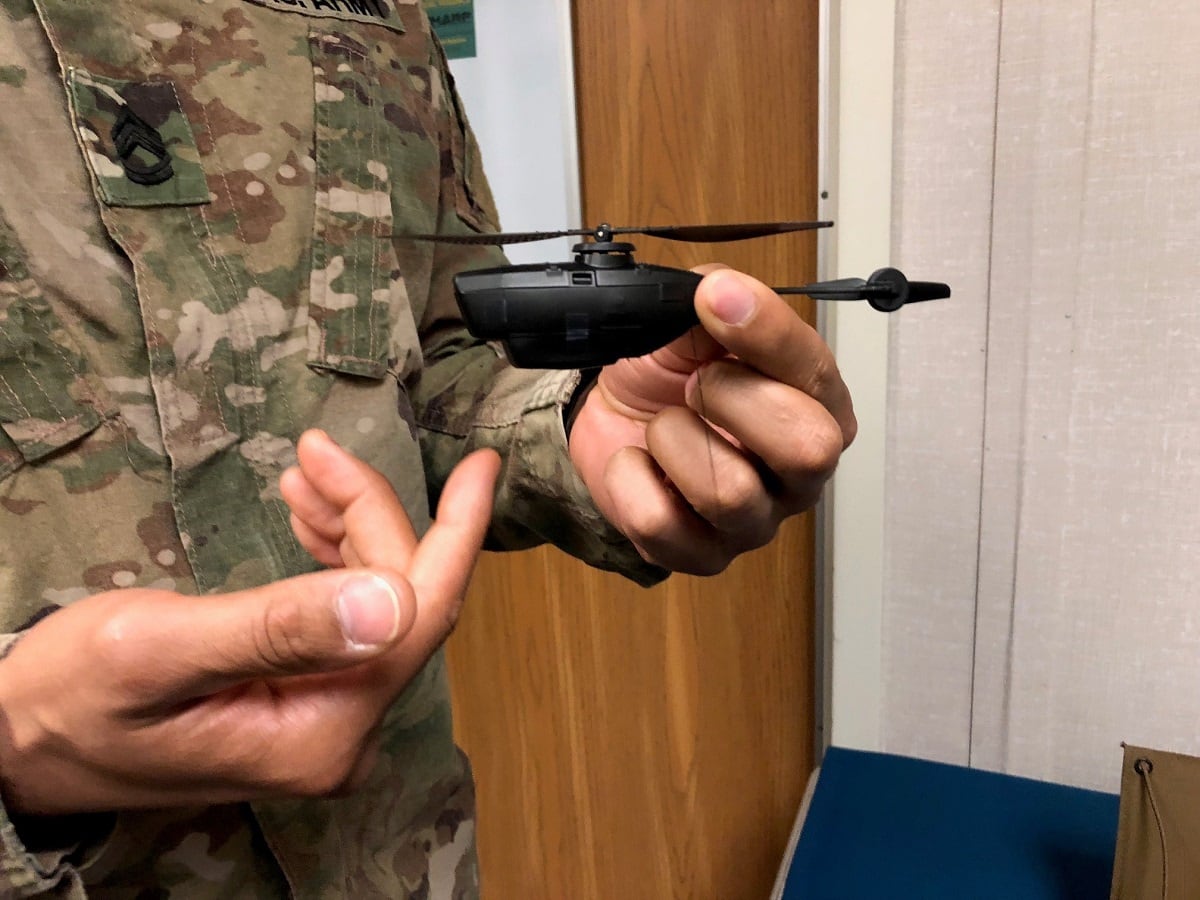 A pocket-sized helicopter drone would now be used by select number of soldiers in real-world operations as a standard kit across a multitude of platoons in the Army of USA

The Army awarded million dollar contract to provide the pocket sized drones for its personnel. These drones by FLIR systems weigh 33 grams.

It was first used by the Army in real world to meet recon needs of troops in Afghanistan in 2016, however the quantity purchased were quite low at that time.
Nano drones have been gaining popularity on Amazon since some time now. It has now taken attention from military, and the most recent announcement of FLIR Systems being awarded millions of dollars worth contract for their Black Hornet 3 Personal Reconnaissance Systems (PRS) by the U.S. Army is one big example of that.

FLIR Systems Black Hornet 3 is only the size of a cellphone weighing merely 33 grams. This extremely light and nearly silent drone can fly up to 25 minutes with single charge.
This pocket sized nano-drone has GPS-guided autopilot supports platoon- and small unit-level surveillance. It also supports reconnaissance capabilities as part of the Soldier Borne Sensor program, according to a FLIR release statement.

Earlier, FLIR Systems was awarded a few million dollar contract in January 2019 to supply the Black Hornet 3s. Those systems are currently being delivered for fielding. This is a fresh contract with higher value & higher number of drones.

The company states that the pocket sized mini-drone "bridges the gap between aerial and ground-based sensors," and it offers the same situational awareness as larger drones and the "threat location capabilities" of unmanned ground vehicles.

Pocket sized drones are also listed on Amazon USA :: https://amzn.to/2A4Mqrm, which are basically used for selfies & these are quite popular products.

www.taheemrajat.com/coupons4usa lists various coupons for Amazon USA & are updated every day. Dont miss these deals.

Army Rapid Equipping Force officials told Army Times last year that a newer version of the Black Hornet used in Iraq and Afghanistan for the past two years, will be nearly twice the size of the current drone with just half the weight of the current version. These could also cater to small payloads.

The drone will assist the soldiers by providing real-time video feeds and images. It is capable of transmitting live video and high-definition images footage to an operator across a secured data link. Since the data link is claimed to be secured it would be challenging to get an access by an intruder.

Next is what?

Stay tuned

#taheemrajat
#news